About
revVana partnered with a global manufacturing company that supplies concrete construction projects — bridges, stadiums, and everything in between — with products and solutions that reduce labor costs, accelerate construction schedules, and reduce material costs.
As a project based-business, the manufacturer coordinates many details during the sales process to ensure they can meet the project requirements and timelines. Much of this coordination happens at the construction site; product requirements are gathered on-site and communicated to the manufacturing facilities.
Global presence
2,000+ employees
15-20 hours saved per sales rep every week
Increased odds of fulfilling orders
More accurate revenue forecasts
revVana is at the basis of everything we do. It drives everything. It drives our labor planning, manufacturing plant, hours of operation, overtime planning, everything. It helps us tell the finance people what they can expect from us, and they use that information to go to Wall Street.

Global Director, Product Management
The challenge
The manufacturer's global sales team was already working in Salesforce to document customer and project identification and details, but they struggled to forecast future revenue and product demand. They tried to leverage the existing schedule functionality in Salesforce, but it was clunky, inefficient, and challenging to update when new information came in — which happens frequently during construction projects. Because the tool was hard to update, the data was often out of date. This led to inefficient back and forth between teams. Everyone wanted the latest data, but everyone struggled to find it.
The company started asking themselves: "How do we better acquire the information from our customers, and transfer that information to our material planners at our manufacturing facilities?"
They came to revVana with three objectives:
Identify an easy and efficient way to capture project opportunities and requirements and provide timelines and schedules to planners
Improve the accuracy and visibility of manufacturing planning to make it easier for the finance team to create revenue forecasts
Keep the sales team working in Salesforce; all project details are already identified there and they wanted to avoid having to learn and adopt a new tool
When a tool is difficult to use, nobody is going to update as often as they need to … therefore you aren't going to have quality data to update your plans."

Global Director, Product Management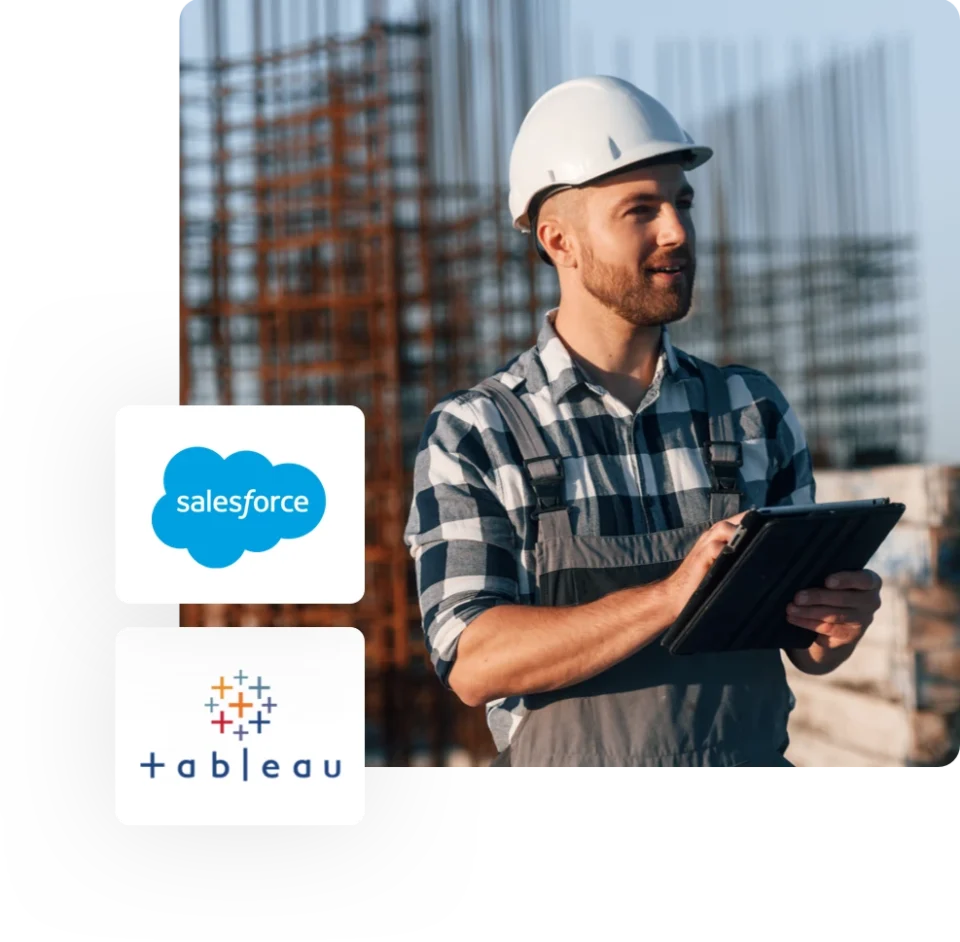 The solution
We implemented revVana within the manufacturing company's existing Salesforce products: Sales Cloud and Tableau. Because revVana is built natively in Salesforce, all they had to do was import their existing sales data and start inputting new project opportunities and requirements.
We took a hands-on approach to onboarding the sales team, running a live demo and customizing the training to show them just how easy it is to update customer data in revVana and see changes in real time.
We also built out various sales and demand planning dashboards. These dashboards enabled the company to see changes in demand planning in real time. They provide a snapshot of what's increased, what's decreased, and what that means for the future. The operations and finance teams can now see what the sales team is seeing, just by clicking a few filters.
When finance asks, 'What is your plan going to bring us in terms of revenue for Q4?' the Ops team relies heavily on revVana. They're able to see expected revenue from the likelihood of gaining the work and incorporate it into their financial forecast.

Global Director, Product Management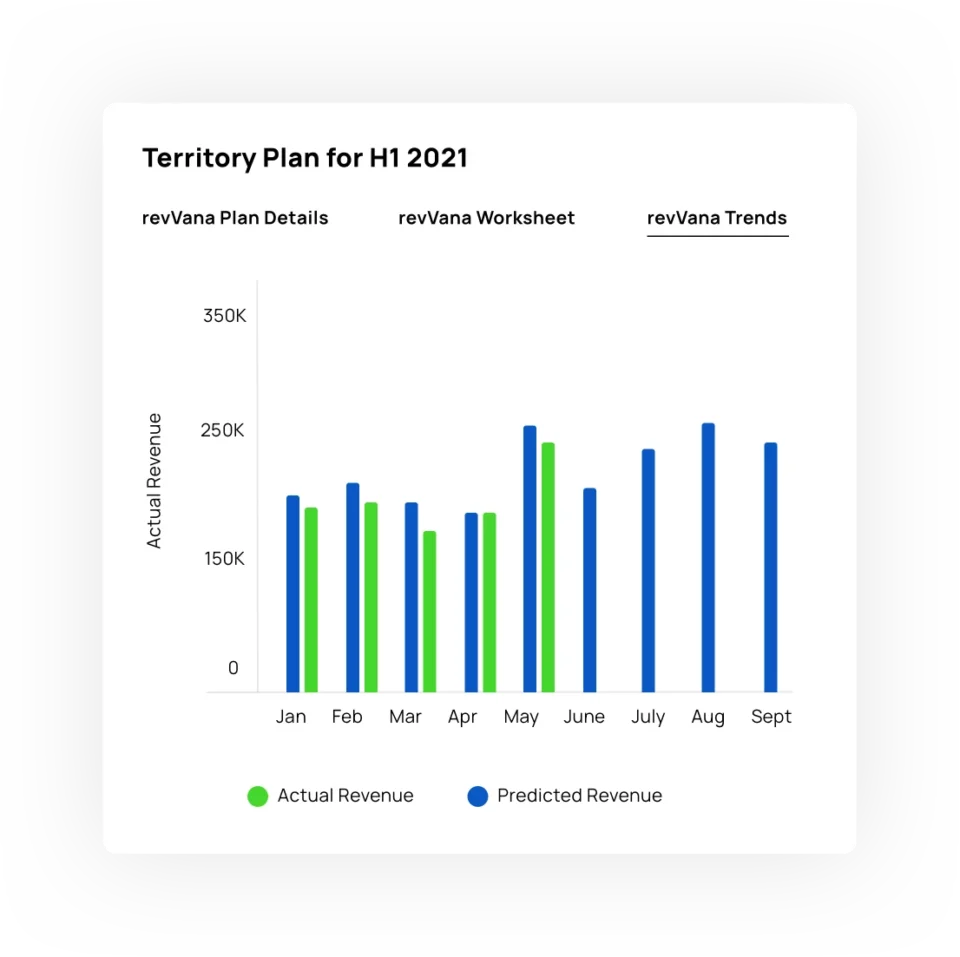 Results
Today, the manufacturer's sales team has a tool that automatically generates customer data that previously needed to be manually entered. Now sales reps have a quick and easy way to manage customer data in Salesforce and communicate product demand to manufacturing facilities. With revVana, sales reps save 15-20 hours of inputting project data. They can focus on selling, not crunching numbers.
The company is also able to forecast labor more efficiently. They use forecasts from revVana to calculate resource needs for their manufacturing facilities. Existing Salesforce objects plug directly into revVana, which gives the team the flexibility to configure columns to express the data however they need.
Thanks to revVana reports and dashboards, the finance team spends less time hunting for revenue forecast data. Now they can easily review data in real time and incorporate it into their financial forecasts.
Better demand visibility. More accurate revenue forecasts. More confident business.
We reduced the time our sales team needed to update the product schedule and also improved the quality of our data immediately. … revVana was almost plug and play.

Global Director, Product Management